If you have any questions regarding the MSc programmes, applying or pre-arrival information, please don't hesitate to get in touch.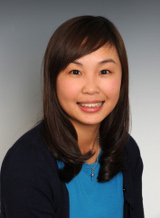 Crystal Lei
PGT Programme Administrator
The School of Physics and Astronomy
University of Edinburgh
James Clerk Maxwell Building
Peter Guthrie Tait Road
Edinburgh
EH9 3FD 
Email:
msc [dot] tpmp

[at]

ph [dot] ed [dot] ac [dot] uk
Telephone: +44 (0) 131 651 7067
Fax: +44 (0) 131 650 5902
Postgraduate Open Day
The University's next Postgraduate Open Day will take place on Wednesday 18 November 2015. It offers an opportunity for applicants to:
• Meet academic staff
• Tour the University campus and School facilities
• Find out about scholarships and funding
• Discuss career opportunities
• Meet current students

Registration
Advance booking is strongly recommended. Please reserve your place by completing the online booking form available on the University's Postgraduate Open Day webpage.
Visiting us
If you are unable to attend our open day but would like to visit us at another time, please get in touch with us. We are happy to organise individual visits for prospective students so that they can have a tour around the building and talk to an academic staff about the MSc programmes.