Chancellor's Fellowships launched
Chancellor's Fellowships launched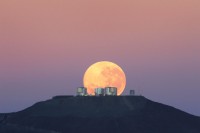 The School of Physics & Astronomy seeks to appoint Chancellor's Fellows in strategic research areas.
These prestigious awards are aimed at individuals in the early stages of their independent research career who have begun to establish a reputation for high quality research at the forefront of their discipline. They will also have a commitment to learning and teaching at university level.
Building on the success of the University's inaugural Chancellor's Fellowship recruitment programme last year and given its continuing strong performance, the University intends to appoint up to 100 tenure-track Chancellor's Fellowships across its 22 Schools as a further major investment in the future of its teaching and research.
Research areas
Within the School of Physics & Astronomy, Chancellor's Fellows are sought in these areas:
Astronomy
We are particularly interested in strengthening our observational astronomy in the areas of exoplanets or radio astronomy.
Condensed Matter at Extreme Conditions/Geophysics
We seek to make an appointment in theory, simulation or experiment with materials at high pressure/temperature or under shock-waves.
High Performance Computing/Biophysics
We wish to appoint in a computational science area which will benefit from exascale or big data research, or computational co-design processes.
Particle Physics Experiment/Nuclear Physics
We seek to make an appointment to take a leading role in either Particle Physics Experiments at the LHC, or in one of the research areas of the Nuclear Physics Group.
Further particulars
The School is committed to strengthening our participation in international and national research collaborations and to participating in new initiatives in inter-disciplinary research, post-graduate teaching and training and industry partnerships. We will consider applications from outstanding candidates in other areas who could lead an activity within wider objectives.
Find out more
Full details are available on the Chancellor's Fellows webpages.
This article was published on .