New £43m, 1.56 Petaflops supercomputing service for UK research
New £43m, 1.56 Petaflops supercomputing service for UK research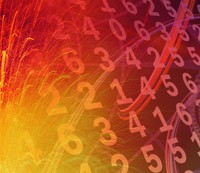 ARCHER (Advanced Research Computing High End Resource) is the next national HPC service for academic research.
The service comprises a number of components: accommodation provided by the University of Edinburgh; hardware by Cray; systems support by EPCC and Daresbury Laboratory; and user and computational science and engineering support by EPCC.
In Autumn 2011, the Minister for Science announced a new capital investment in e-infrastructure, which included £43m for ARCHER, the next national HPC facility for academic research. After a brief overlap, ARCHER will take over from HECToR as the UK's primary Academic research supercomputer. HECToR has been in Edinburgh since 2007.
ARCHER will also be used to provide high performance computing training, including the MSc in High Performance Computing offered by EPCC, to train the next generation of computational professionals.
You can read more about ARCHER on the EPCC blog.
This article was published on .