Chancellor's Fellowships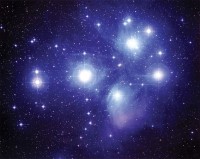 The School of Physics & Astronomy seeks to appoint Chancellor's Fellows. These 5-year Fellowships are intended to support outstanding candidates at the start of their independent academic careers. The areas of strategic importance for this round are:
Big Data
Soft Condensed Matter
Nuclear Physics
Who should apply?
We are looking for highly talented academics who will contribute to our continued achievement of excellence in research. Colleagues addressing data-intensive research are encouraged. You will already be working in an independent research capacity and will be developing your reputation for high quality research.
Chancellor's Fellows also make an important contribution to enriching student learning experiences through their research, teaching and personal tutoring. You will concentrate on research initially, but will be trained in teaching skills and progressively take up this core academic activity.
We are particularly keen to encourage applications from candidates proposing interdisciplinary research.
How to apply
Applications containing a detailed CV and a 1-page outline of a proposed research programme indicating which strategic priority area you are interested in, should be made by applying to one or more of the available vacancies by 5pm GMT on 28th February 2014. Applications should be made via the University of Edinburgh's recruitment website.
This article was published on .