L'Oréal-UNESCO's For Women in Science programme
L'Oréal-UNESCO's For Women in Science programme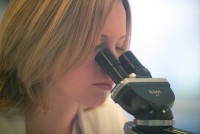 L'Oréal-UNESCO's For Women in Science is an international programme which recognises the achievements and contributions of exceptional females across the globe, by awarding promising scientists with Fellowships to help further their research.
Applications for the 2012 UK & Ireland Fellowship cycle open on February 1st 2012.
Structure of the Programme
Four Fellowships are awarded annually to outstanding women scientists in the early stages of their career pursuing postdoctoral research in the UK or Ireland in the life or physical sciences. The Fellowships, each worth £15,000 (equivalent € for candidates in Ireland), are tenable at any UK or Irish university or research institute to support a 12-month period of research.
The award can be spent in innovative ways to enable women scientists to pursue and continue their research careers – such as buying equipment, paying for childcare or funding travel costs to an overseas conference.
This article was published on .