Mike Cates receives European Society of Rheology award
Mike Cates receives European Society of Rheology award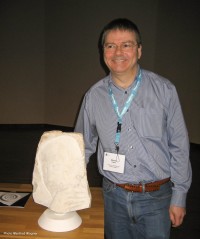 Prof Mike Cates of the School of Physics & Astronomy has been awarded the 2013 Weissenberg Award of the European Society of Rheology.
The award is the highest honour of the Society, which addresses the science of how materials flow (rheology). Prof Cates is known for his landmark theoretical contributions to several areas of this subject.
The award was made at at the Society's biennial conference on April 3, 2013.
Read more on the European Society of Rheology website.
This article was published on .