Travel grants available for researchers who can report on the latest trends in their discipline
Travel grants available for researchers who can report on the latest trends in their discipline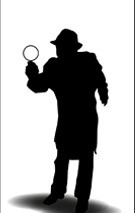 The Software Sustainability Institute (SSI) is a national facility for the users and developers of research software. It is led by EPCC in collaboration with the universities of Manchester and Southampton.
The SSI is on the lookout for researchers who use software in their work and who have a good understanding of current developments in their discipline. The Institute will pay researchers from any field up to £3000 a year to attend conferences and report on the latest developments.
Closing date: 8 August 2011
The Software Sustainability Institute is funded by the research councils to help researchers use and develop software for their research. To better understand the fields that most need our help, the institute are setting up a network of Agents. Working as an Agent, you will receive travelling expenses in return for a short report about the conference you attended, the people you met and your views on the topics that look most promising in the future.

Benefits
• Up to £3000 a year to attend the conferences and events that you want to attend
• Your advocacy will ensure that your field benefits from the best support for software development
• Add world-leading researchers to your professional network
• Free attendance at training events for new tools and technologies
• If you develop, improve your knowledge of effective techniques for developing sustainable software
• A great addition to your CV
Eligibility
You don't have to be a professor or a Principal Investigator. We are looking for UK-based researchers with a good knowledge of their field, who are keen to travel and to meet new people, and have experience of national and international collaborations. We are looking for applicants from all disciplines and especially from the fields that have been flagged as strategically important to UK research: the ageing population, environment and climate change, the digital economy, energy and food security.
After a three-month trial period, Agents will be recruited for an initial term of one year, which is renewable each year. We expect to recruit around ten Agents every year.
By becoming an SSI Agent, you will attend more of the conferences that you want to attend, meet influential researchers from across all disciplines and ensure that your field receives the best support for software development.

Find out more
If you're interested, or you'd like to nominate someone, please visit www.software.ac.uk/agents. If you would like more information, email Agents [at] software.ac.uk.

EPCC and SSI
EPCC provides specialist software engineering expertise to drive the continued
improvement and impact of research software through a series of projects in partnership with key research groups in the UK. EPCC staff work on impact projects with these groups to improve the maintenance, quality and usability of existing software, as well as developing publicly available tools and disseminating best practice to improve the process of sustainable software development.
This article was published on .