Summer Student Scheme bursaries available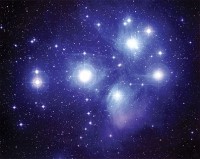 The School funds and supports six students with a bursary of £1,500 each to undertake projects within the School during the Summer vacation period.
Placements are open to students in the School of Physics & Astronomy and whose supervisor is a member of the School's staff. Projects should last a maximum of 8 weeks and will be defined and fully supported by members of academic staff.
Deadline for application
Fully completed applications should be submitted by the project supervisor, and must be received in the Physics & Astronomy Teaching Office no later than 5pm on Friday 14th February 2014.
Find out more
You can also read about some of our students' experiences on the summer placements webpage.
This article was published on .