Entrepreneurial Masterclass: Vertical Farms with Intelligent Growth Solutions
Entrepreneurship event
Entrepreneurial Masterclass: Vertical Farms with Intelligent Growth Solutions
Event time:

9:30am until 11:00am

Event date:

21st February 2023

Speaker:

David Farquhar

(

Intelligent Growth Solutions Limited

)

Speaker:

Emily Seward

(

Intelligent Growth Solutions Limited

)

Speaker:

Dave Scott

(

Intelligent Growth Solutions Limited

)

Speaker:

Tanveer Khan

(

Intelligent Growth Solutions Limited

)

Location:

CSEC Seminar Room (level 3, behind Magnet Cafe)
Event details
Intelligent Growth Solutions (IGS) is a developer and deployer of agricultural and forestry infrastructure in the form of highly scalable, modular, environmentally sound and economically competitive Vertical Farms. They are contributing to solving two of the greatest challenges facing the planet:
Feeding a population likely to reach 9-10Bn within 30 years
Tackling climate change, in significant part caused by traditional agricultural methods
IGS do not operate these farms, but work with local growers in order to bring viable production technology to four continents of the world so far. Under the pandemic they have grown from 20 people to 220 and from zero sales to £200 million. They have a backlog of 300 of our towers in production for deployment globally and hold a series of 21 patterns that enable their farms to operate in a way that no other can. Their technology, cited in David Attenborough's latest book produced with WWF, was also identified by the Economist as one of 15 innovations that could help save the planet in this film: Innovation: Blood, Sweat and Dreams – Film 1 (at 11'53"-16'05").
David Farquhar, CEO of IGS, will describe his own personal journey as a serial entrepreneur as well as the journey of the company and lessons learned along the way. There will also be a chance to "step inside" one of IGS's vertical farms using a VR headset!
Full agenda:
1. David Farquhar's personal journey as a serial entrepreneur
2. Transition into the sustainable agritech sector
3. A virtual tour of the Vertical Farm at James Hutton Institute, Invergowrie (with Tanveer Khan, Head of Crop Science)
4. Where the idea came from, how the founding team came together
5. Company journey
6. Strategic position
7. Raising finance
8. Operational successes (and a failure with lessons learned)
9. Culture as a Platform (CaaP) and the role of leadership
10. Disciplines involved in building the product.
11. Recruitment
12. Achieving product-market fit
13. Forward look: excitement for the future and what keeps me up at night
14. Q&A with David Farquhar, Emily Seward, and Dave Scott
15. Discussion of potential areas for collaborative research
16. The IGS Internship Programme (by Donald Mackenzie, Head of HR)
17. A chance to "step inside" using a VR headset
18. Participants will be invited to visit the site for a physical tour
The talk should appeal to those interested in: 
Semiconductors physics and electroluminescence
Fertigation / nutrition delivery
Complex mechanical and temperature/humidity modelling and control
Biological Sciences (in particular Plant Science)
Engineering (in particular electronics and electrical engineering, and mechanical engineering)
Informatics (in particular Artificial Intelligence, Computer Sciences and Software Engineering)
The way light is delivered (dimming, pulsing, flashing, ripple, square wave, sine wave/oscillating etc) and the effect this has on plants
Adding to the above, synchronisation and deliberate advancing/retarding of different wavelengths and the effect this has on plants
Regeneration of energy (electrical, optical, heating, cooling)
Reliability modelling
Data science
Agriculture, horticulture, forestry
Business, marketing
Speakers:
David Farquhar, CEO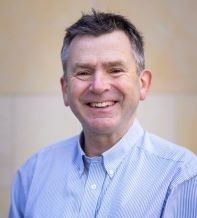 David joined Intelligent Growth Solutions (IGS) as CEO in November 2017. IGS is a Scottish-based agritech business, and David's strategic appointment was made to raise investment through a Series A and subsequent Series B funding round, recruit a world-class management team and drive global expansion.
He is a seasoned technology entrepreneur, with a track record of driving shareholder value, based upon building an empowering, collaborative Culture as a Platform for growth. Most recently he was CEO of global SaaS vendor Workplace, leading the team through a hugely successful turnaround, transformation, growth and exit delivering a double-digit money multiple return in less than 3 years. In the past 27 years he has completed almost 30 transactions as a founder/CEO, angel investor and board director, including risk capital investments (PE, VC and angel), acquisitions and trade sales in Europe, North America and Asia.
Emily Seward, Head of Data Applications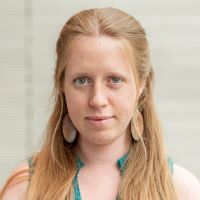 Emily is Head of Data Applications at IGS, having joined the business at the end of 2021. She leads a multi-disciplinary data applications team comprised of data scientists, data engineers and visualisation experts who use advanced data analytical techniques including artificial intelligence and machine learning to build applications designed to enhance the experience of growing in an IGS Growth Tower for the business' customers.
Prior to joining IGS, Emily worked as an innovation consultant in the agritech industry. She has also worked for a private investment and management company, focusing on sustainable agriculture projects in South America and Eastern Europe.
Emily has a PhD in Interdisciplinary Bioscience from the University of Oxford, a BA in Natural science from the University of Cambridge and spent a year at Harvard University on a Herchel Smith Scholarship. She has an in-depth knowledge of software commercialisation, genetics and bioinformatics. Emily also has extensive international experience, having lived, worked or studied in Europe, the US, Africa, China and South America.
Dave Scott, Founder and CTO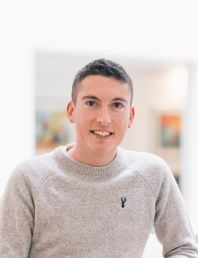 Dave Scott is co-founder and Chief Technology Officer of IGS, developing breakthrough technology for use in the indoor farming sector. In 2013, Dave co-founded IGS in Scotland drawing on his significant engineering experience in automation and electrical control systems. Dave has developed breakthrough technologies for indoor growing environments which address the critical economic and operational issues of power reduction and increased automation in this sector.
Dave was previously a director with Tornado Storage Solutions, which specialises on the installation and management of material handling automation including towers, lifts, cranes and carousels. The Tornado hardware systems are designed to fully integrate into large industrial warehouse management systems. Through his time with the business, Dave oversaw the delivery and implementation of these systems into the industrial environments of major global businesses, most notably in the retail, automotive and petrochemical industries. His work with Tornado particularly focused on tower-based systems across international geographies including Europe, America, Canada and Middle East.
Tanveer Khan, Head of Crop Science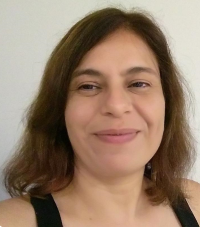 Tanveer has a PhD in Plant Physiology from GB Pant University of Ag & Tech in India and is a seasoned ag biotech professional with more than 17 years of experience in developing R&D project strategies, planned execution, leading cross functional projects across multiple business units in biotech industry. Tanveer is passionate about developing and exploring innovative technologies to develop new products and has spent over 18 years in various research & management roles developing new genetic engineering technologies & product platforms for Cotton, Rice, Corn & Sugarcane in India, US, Singapore and Brazil.

We run a series of Entrepreneurship Masterclasses and Start-Up Clinics for staff and postgraduate students. Our workshops link understanding in physics to the functionality of ingredients, formulations and food processes. These are open to the public. .
This article was last updated on .