Entrepreneurial Masterclass: Investing in Science and Technology (Paul Atkinson - Par Equity)
Entrepreneurship event
Entrepreneurial Masterclass: Investing in Science and Technology (Paul Atkinson - Par Equity)
Event time:

9:30am until 11:00am

Event date:

2nd May 2023

Speaker:

Paul Atkinson

(

Par Equity

)

Location:

CSEC Seminar Room (level 3, behind Magnet Cafe)
Event details
Paul is a business Founder and Leader with a strong track record of delivery across private, public and third sector. As a serial entrepreneur, he has established foursuccessful businesses in the technology, business services and investment sector. Direct Resources Ltd and RecruitmentScotland.com, both achieved successful multi-million £ exits to Nasdaq listed companies. He also founded, Head Resourcing Ltd which has evolved into the global talent business, Taranata Group, incorporating Change Recruitment Group, Head Medical and Hanya Partners.
Paul is a Founding Partner of Scotland's leading early-stage Technology VC, Par Equity, with a focus on IP rich, B2B Deeptech opportunities. Par has won numerous UK wide awards for its activities, including being the UK's best EIS Fund manager in the EISA Awards and has raised over £300m and for more than 70 companies since its foundation in 2008. This has enabled the creation of numerous skilled jobs and the launch of 350 new products on the market, within, Healthcare, Food Supply, Financial Services and Energy Transition.
It's not only about business, Paul's pro bono activities include being Chair of Converge, who support Scotland's top University spin-outs and Cyber & Fraud Centre Scotland, who provide cyber security education and support to Scotland's SME's and Public Sector. He is also Chair of the Scottish Foresty Trust, delvering Forestry & Natural Asset research & education.
Paul is a graduate in Physics from Manchester University, and holds an Honorary Doctorate and is visting Professor at Edinburgh Napier University. He is also a Fellow of the Royal Society of Edinburgh.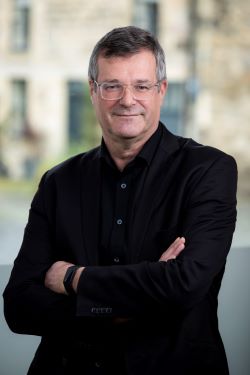 We run a series of Entrepreneurship Masterclasses and Start-Up Clinics for staff and postgraduate students. Our workshops link understanding in physics to the functionality of ingredients, formulations and food processes. These are open to the public. .
This article was last updated on .