Beth Biller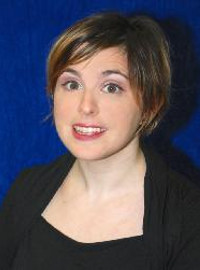 Dr A Biller
Position

Reader

Category

Location
Beth is a member of the following School research institute:
Research interests
I am a Chancellor's Fellow at the Institute for Astronomy, part of the School of Physics and Astronomy at the University of Edinburgh.
My research interests center around direct imaging detection and characterization of extrasolar planets and brown dwarfs.  I am particularly interested in statistical analysis of large-scale planet surveys and developing techniques to monitor cloud patterns on brown dwarfs and exoplanets through photometric variability  I am also active both in current observational efforts and development of future instruments, including the SPHERE planet-finder at the VLT, the Near-IR Coronagraphic Imager (NICI) at Gemini-South, and the LEECH survey using LMIRCam at the Large Binocular Telescope (LBT).
Recent publications
Monthly Notices of the Royal Astronomical Society

Monthly Notices of the Royal Astronomical Society
This article was last updated on .